Conductive Ensemble, A Game of You, at Spektrum & Disruption Network Lab, Pedro Lopes, 2015.
What is the "conductive ensemble"?
Conductive-ensemble is a series of art performances by Pedro Lopes, in which musicians are controlled by the audience.
This is a critical art piece about the notion of control in relationship to social networks and their pervasiveness.
1. The setting: On stage, a quartet of musicians is ready to "play".
2. To interact: the audience members open up their browser and navigate to the performance's website. They now see a rather minimalistic interface with the name of the performers and their instrument.
3. Control: when tapping on a musician's name on their screen, this website sends a stream of electrical muscle stimulation to that musician's muscles; causing the musician to play "against their own will".
4. Performance: The piece is comprised of seven segments in which the audience interact in many ways with the musicians, such as: deciding when they play, and how long they play, preventing the musicians from playing, choosing which musicians play a duet and prevent the others from playing, etc.
5. Who is really in control?: At the end of the performance there is a grand finale where all the audience unites to block the musicians from playing by "themselves".. but in the very last moment the audience's screens start to glitch and they see a closing message designed to foster critical thinking about who was actually in control: was the audience controlling or the audience being "played"?
Public Presentations
1. Premiere (2015) at Disruption Network Lab with Rui Nogueiro (bass), Pedro Lopes (turntable percussion), Stefan Brunner (processed guitar), Emílio Gordoa (extended vibraphone).
2. Print Screen Festival (2016) in Tel Aviv with Tomer Lichtash (guitar), Pedro Lopes (turntable percussion), Alon Kaplan (glockenspiel) and Noga Segev (bass).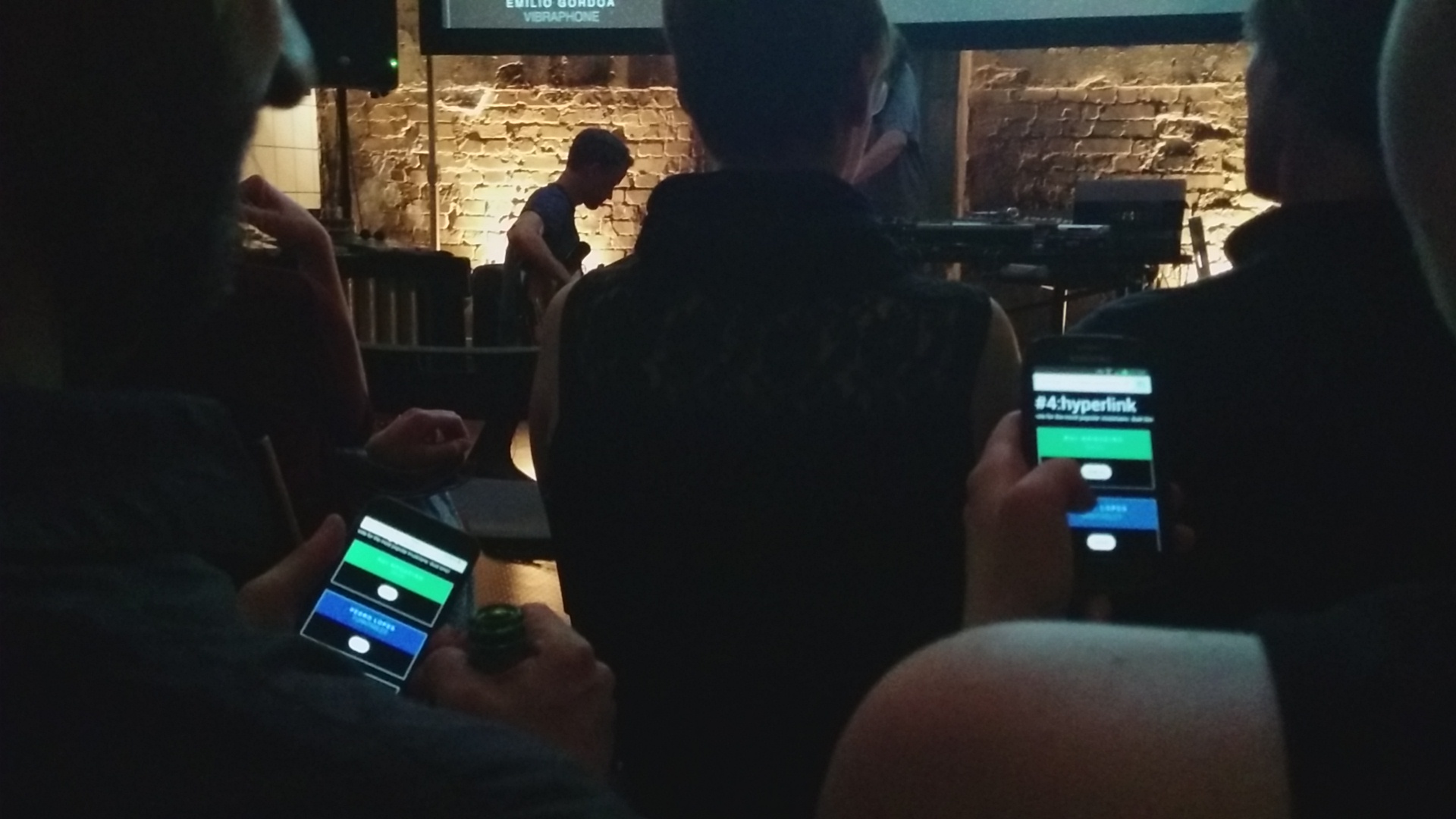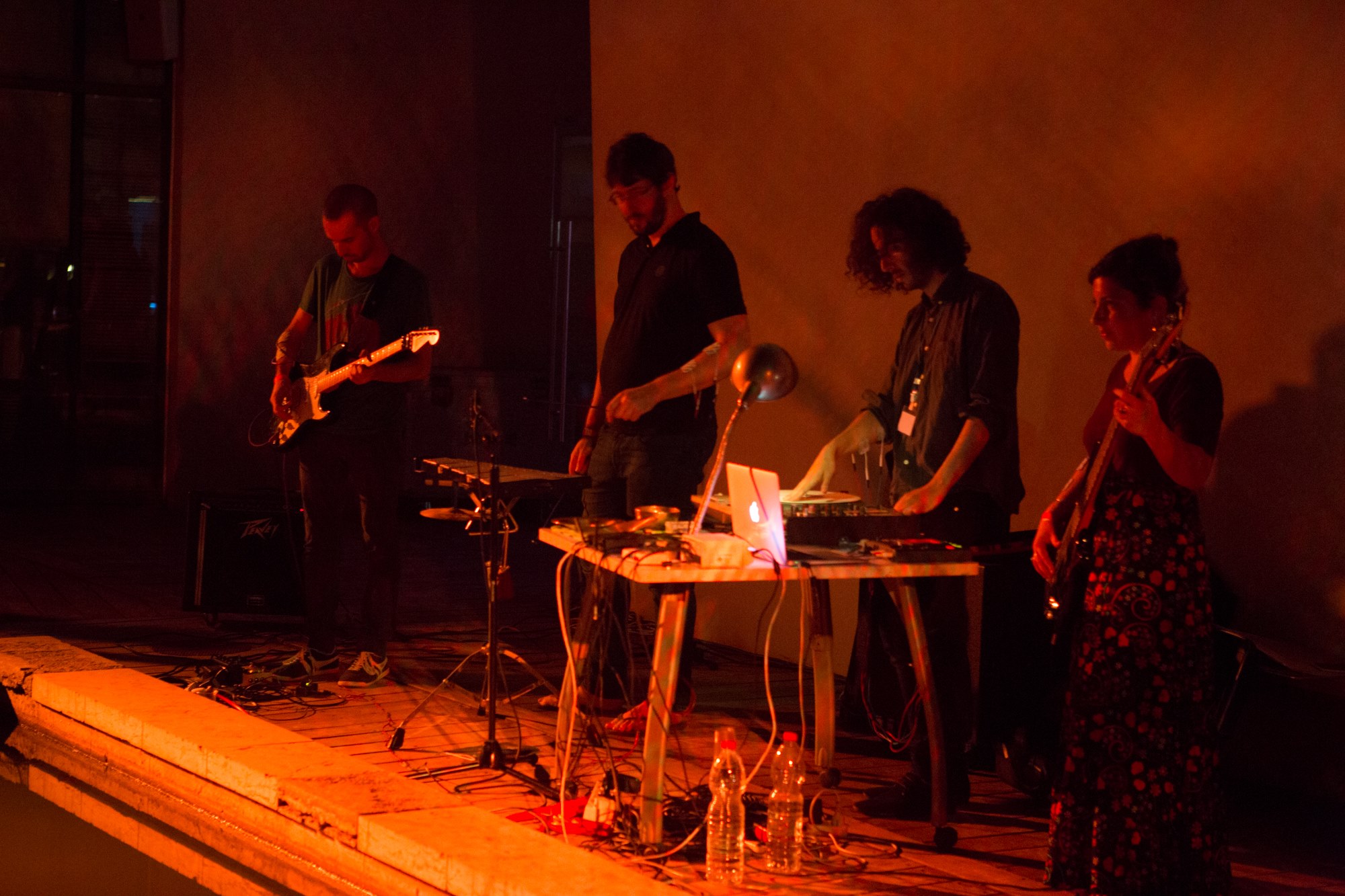 Remix it
Given that this is an attempt to talk critically about interfaces and control, I believe the transparency of these art interfaces is of utmost relevance. So, this art piece is open source (code here), go ahead and fork it, remix it, make your own.
Acknowledgements
Gabriel S. Moses (also this is a living dedication to his art work) // Desirée Förster // Alexandra Ion // David Lindlbauer // SPEKTRUM BERLIN (Alfredo & Lieke) // DNL (Disruption Network Lab) // Print Screen Festival