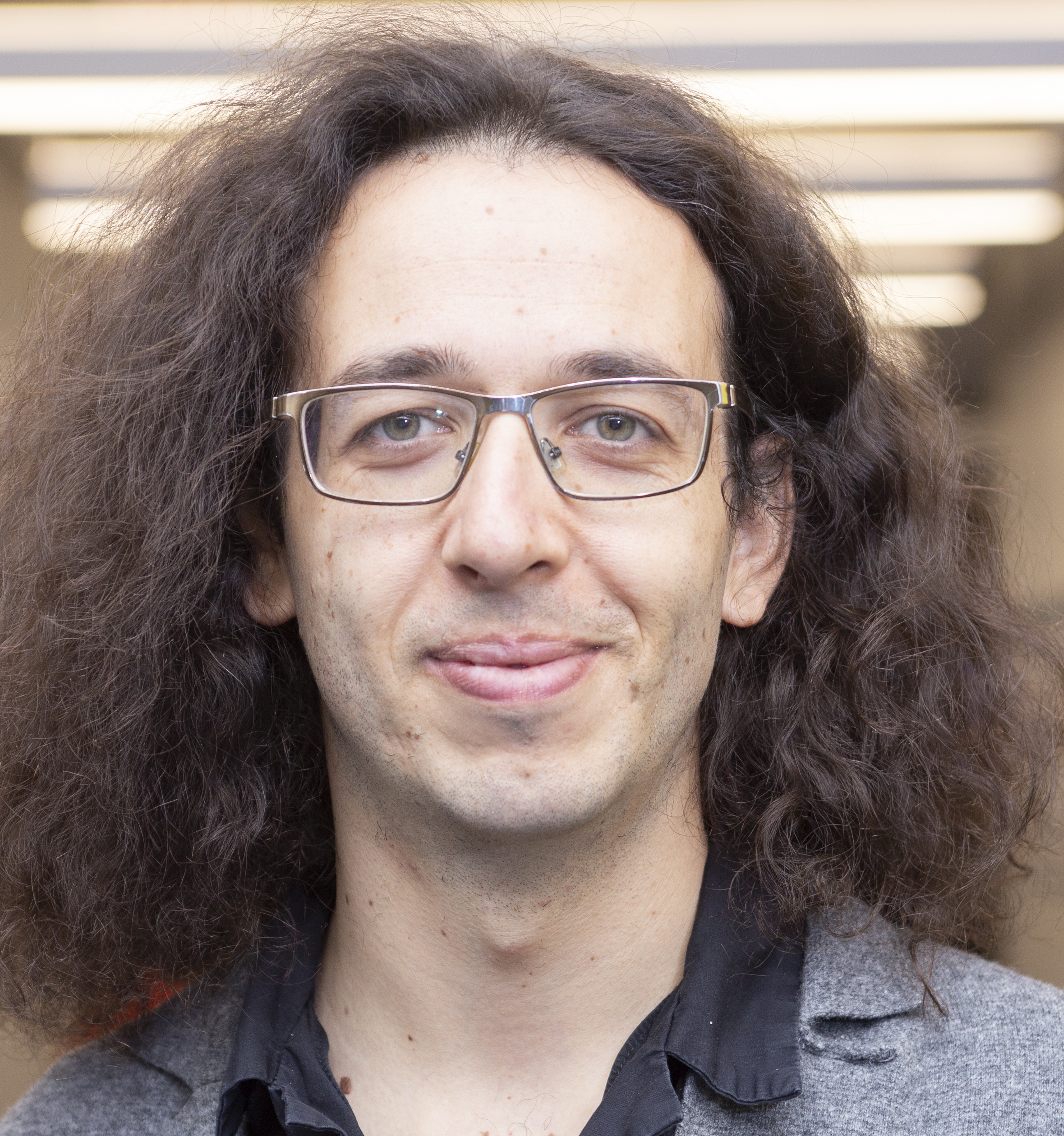 My vision: interactive devices that integrate with the user's body
In my lab, we engineer interactive devices that integrate directly with the user's body. These devices are the natural succession to wearable interfaces and are designed to investigate how interfaces will connect to our body in a more direct and personal way. Previously, in my PhD (thesis), I explored a subset of this concept: interactive devices that interface directly with the user's muscles. These devices actuate the user's body by means of computer-controlled electrical muscle stimulation (EMS), enabling touch/forces in VR or haptic training without the weight and bulkiness of conventional robotic exoskeletons. These devices gain their advantages, not by adding more technology to the body, but from borrowing parts of the user's body as input/output hardware, resulting in devices that are not only exceptionally small, but that also implement a novel interaction model, in which devices integrate directly with the user's body. Recently, we were able to generalize this concept to new modalities, including novel ways to interface with a user's sense of temperature, smell and rich-touch sensations.
Publications
(main venues for technical HCI are ACM CHI & UIST, including all journals; also, if a paper is numbered it is CHI/UIST, otherwise it is a neuro/science paper.)
Magazine Articles with overarching vision
Additional publications in Human-Computer Interaction
Academic Recognition Awards/Prizes (selected, see CV for details)
Sloan Fellow 2022
NSF CAREER award 2021
5x Best Paper Awards: UIST 2021, CHI 2021, UIST 2020, CHI 2020, CHI 2015
4x Best Demo Awards: UIST 2021 (2x), CHI 2021, CHI 2022
4x Honorable Mention Awards: UIST 2022, CHI 2021, CHI 2020, UIST 2016
1x Best Talk award (CHI 2015)
2x Best Talk nominations (CHI 2015, UIST 2015)
Teaching
I teach a number of technical classes in Computer Science, with a focus on hardware and human-computer interaction. My teaching offerings can be found here. Moreover, I often teach workshops at scientific venues, summer courses and guest lectures outside of UChicago, more info on these can be found in my CV.
Conference organizing (selected, see CV for details)
5. Program Chair (papers chair) for ACM UIST 2024
4. Program Chair (papers chair) for ACM SUI 2023
3. General chair for ACM AH'2021(Augmented Humans)
2. Interactivity (Demo) Chair for ACM CHI'21
1. Student Innovation Contest Chair for ACM UIST'16 (also provided our open-source EMS hardware to 18 teams in this contest)
Program Committees (selected, see CV for details)
20.Program Committee Member for ACM CHI'23
19.Program Committee Member for ACM UIST'22
18.Program Committee Member for ACM CHI'22
17.Best Paper Committee for IEEE World Haptics 2021
16.Program Committee Member for ACM UIST'21
15.Program Committee Member for IEEE WHC'21
14.Program Committee Member for IEEE VR'21
13.Program Committee Member for ACM ISWC'21
12.Program Committee Member for ACM UIST'20
11.Program Committee Member for ACM CHI'20
10.Program Committee for ACM Symposium on Applied Perception'20
9. Program Committee Member for CHI'20 Interactivity
8. Program Committee Member for ACM CHI'19
7. Program Committee Member for ACM IUI'19
6. Program Committee Member for IEEE VR'19
5. Program Committee Member for ACM Augmented Human'19
4. Program Committee Member for ACM UIST'18
3. Program Committee Member for ACM CHI'18
2. Program Committee Member for IEEE VR'18
1. Program Committee Member for ACM UIST'17